If you have been in the Plastics Industry for 10 years or more, your experience is invaluable and should be shared. It has both professional and personal implications. The Western Plastics Pioneers could be that vehicle for accomplishing the sharing process.
Mature industries have changed so drastically in a generation that virtually anyone with the required 10 years of experience has made a significant contribution. The social implication of Pioneer membership involves your renewing relationships with people who were your "fellow" employees at companies who have storied pasts.
Our Western Plastics Pioneers can make that happen.
Richard Aldrich
Began his plastics career in the summer of 1981 as quality control technician for AMA Plastics, a custom injection molder in Anaheim, CA. He held positions as Foreman, General Foreman, Production Manager, Process Engineer, Project Engineer, and Engineering Manager before accepting a position in the field with a major distributor in 1995 as a Technical Development Engineer. Since then, Richard has enjoyed positions in the field as a Sales Rep, Regional Sales Manager, Market Manager, and now a Distribution Manager for Covestro LLC (formerly Bayer MaterialScience). Richard's entire career has been spent serving the western United States primarily in Southern California and Southern Nevada.
Richard lives in Las Vegas, NV with two children, Amber (age 27), Andrew (age 22) and a granddaughter, Vivianne (age 2) , with a grandson due in the fall of 2020.
Chuck Brewer, Jr.
Began plastics career in 1958 at CAB Tool Company in Bell Gardens as a machinist building die cast molds—working for his Dad. At night, he designed and built molds for a dental sterilization tray- outsourcing his molding requirements and employing the neighborhood kids to assemble the final product. In 1965 the C. Brewer Company was formed when he designed and built his own EDM machine, becoming Orange Counties first EDM Job Shop. Chuck's EDM machine was so precise, Ingersoll Cutting Tools copied and introduced this EDM machine to the marketplace. In 1969 Chuck made the decision to start his own molding operation with three used Arburg All Rounders.
In 1972, when a plastics shortage started, a consortium of local molders was established to discuss their individual needs and to create buying power from plastics suppliers, distributors, and brokers. That consortium and was jokingly called the "The Orange County Drinkers Club" and included other plastics pioneers like: Bud Williams, Bud-Wil; Steve Kakuk, Warren Rosendale, and Ernie Rodriguez all from KRK; The Noggle's, and Don Holm, Plastic Molded Products.
In the 1980's Chuck was very active in SPI as the Chairman of the Moldmakers Division. He became the plastics industries voice in Washington DC when the FDA was making new demands on medical molders. In that same decade, he was recognized by the SPI as their "Man of the Year".
Because of Chuck's experience with medical products, such as dental trays, he began to see the financial benefit of designing, developing, and molding his own medical products, so in 1973 Brevet was established as a separate company from C. Brewer Company. Due to Brevet's desire to be vertically integrated, Chuck purchased the KRK 's facility and moved the entire operation to the Irvine location in 1995.
Chuck has been a cornerstone of our plastics industry here in Southern California. During his career he founded three separate companies: C. Brewer Company, Brevet, and Brewer Irvine—all with the same core values of hard work, honesty, keeping his promises to his vendors, customers, and employees. In 2016 the Western Plastics Pioneers inducted Chuck Brewer, Jr. into the Hall of Fame.
Troy Eubank
Has been in the Plastics Industry since 1975. Entire career has been with MPI/CSI/PAL. After High School graduation, entered the family business as an equipment operator. While attending college, continued working for the family business through various departments, arriving at current position, VP of Operations. Conceived sister companies, Color Sciences, Inc. (CSI), and Plastics Analytical Laboratory (PAL), to further service the plastics industry. Graduated from Cal State Fullerton, receiving a Bachelors of Science degree in Marketing and a minor in Finance.
George Epstein
As president of the Society of Plastics Engineers (SPE) So. Calif. Section during the early 1970s, recognizing the need, introduced the SPE PACTECs, and Pacific Area Technical regional conferences. These served to keep SPE members and the local plastics community abreast of the latest technological developments.
After being elected the So. Calif. Section Council representative to the international SPE, served on the SPE Long Range Planning Committee, playing a key role in establishing the SPE Composites Division.  In 1975, received the SPE, So. California Section Willard Lundberg Memorial Award. In 1984, a college scholarship was established by the SPE So. Calif. Section in his honor.  In 1990, was awarded the Fred O. Conley SPE International Engineering/Technology Award for his outstanding achievements. In 2009, was inducted as a Fellow of the International Society of Plastics Engineers. George has been a cornerstone in our community with too many other awards to mention here.
Rodger Foster
Began plastics career after leaving Cal State Long Beach in 1971. From 1971 to 2017 held positions of tool designer, tooling engineer, engineering manager, plastics manager, technical services, sales and marketing for companies including: Husky Injection Molding Company, Cimco, C. Brewer Company, Hycor Biomedical, Prestige Mold, JK Mold, Alba Enterprises, and Unit Industries Group. Retired in 2017. Served on several SPI boards from 1993 to present. Served on the several SPE boards from 1978 to 2002. Have served on the board of directors of Western Plastics Pioneers since 2018-currently as special events chairman.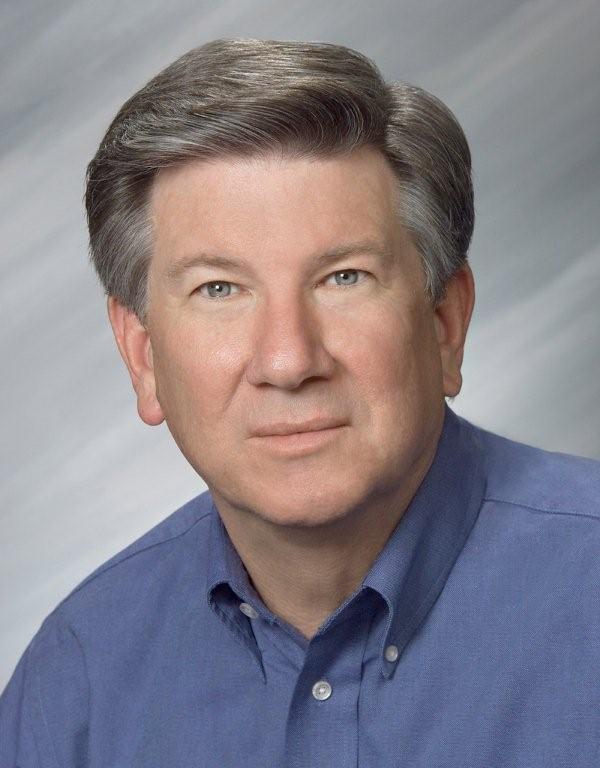 Roger France
My career in the plastics industry began in 1962 as a molding machine operator for R&G Sloane Mfg. Co. in Sun Valley, California. That experience led me to a very successful interview with a new company to the West Coast – Marbon Chemical Division of Borg Warner. I began my career with Marbon Chemical on March 1, 1965 as the Customer Service Representative, area of coverage – 11 Western States.
The Customer Service Representative portion of my career ended with a promotion to Technical Sales Representative July 1970. Later I joined GE Plastics as Market Development Specialist. Next on my agenda was to learn about being a sales manager for a custom molding company and a move to Tacoma, Washington – joining Monitor Molded Products. My heart was in selling thermoplastic resins – and new application development.
In March 1980 Borg Warner Chemicals (Marbon) offered the opportunity to establish a formal "application development program" [on the West Coast] and I took it returned to my "Plastcis Alma Mater". What an opportunity, to set up an organization and have your personal stamp on it – I took that challenge and did set up that system, Borg Warner later duplicated that "blue print" for a new product line they were introducing.
During this tenure I had a great opportunity, I got to work with Apple Computer on the redesign and change of manufacturing of the Apple II, changed from structural foam molding + painting to straight injection molding
In 1986 Bob Carroll (a great manager) lured me away from Borg Warner to move back to Southern California and "home". During the next few years until my retirement in 2009 I worked for other manufacturing companies specializing in plastic resins …… when the "West Coast is home" you do what you can to remain here ! I joined the Board of the Western Plastics Pioneers in 2008 and served in several capacities: Chairman of Scholarship(s), President and finally in my current capacity as Treasurer.
Mike Friend
Graduated from Arizona State University in May of 1978 with a degree in Mechanical Engineering. First job out of college was working for a custom molder in the Phoenix area (Pixley Richards). After spending 10 years learning the various aspects of plastics molding, ventured out initially working in high volume closures (Top Seal Corp) and then starting first business.
In 1990, along with a few partners, founded UPT Plastics which was a "greenfield type start-up" beginning as a tool shop but later transforming into a molding Company. Over a period of 10 years and with lots of hard work our team grew the Company to $12MM in sales by the end of 1999 we were acquired in June of 2000. Stayed on for nearly 3 years offering transition and leading the Company as President/General Manager,
After a brief retirement, founded Integrity Mold in 2005 and again with a group of partners and hard work over many years grew this Company to $10MM in sales. In October of 2017, approached by Westfall Technik and were acquired by them. Stayed on for 2 years managing the business as Vice President/General Manager and left there in October of 2019.
Became a WPP member in 2017 and joined the PPA in 2019.
Lives in Tempe, AZ with Wife Nancy (Martin) and has been married since 1981. They have two children: Nicholas (age 36 living in Phoenix) and Lindsey (age 34 living in Denver).
Stephen Gill
I began working at the family business at age 14 and worked summers and vacations until I graduated from U.S.C. with a B.S. in Industrial Management. After college, I joined The Gill Corporation as leadman for line #2 and worked my way up through a series of positions where I was exposed to all facets of the business.
I became CEO in 1991 and over the next decade made a number of acquisitions in the UK, France and Maryland. I became the 2019 WPP Hall of Fame Inductee.
The Gill Corporation is the oldest, continuously operating manufacturer of advanced composites for the aviation industry in the world.
I currently serve as Chairman and CEO, and haven't retired… yet.
Clare Goldsberry
Shortly after moving from Utah to Arizona in 1981, a job with Sawyer Aviation gave me the opportunity to get to know Steve Uhlman, owner of Tech Plastics. Having a background in manufacturing inventory control, I soon found myself working with the marketing/sales team, getting to know the plastics industry. From there I worked for a short time at Pixley Richards, filling in for Mike Friend's wife, Nancy who took maternity leave. From there I worked for three years at Midwest Mold as marketing and sales manager covering the 11 Western states. All during that time I attended Arizona State University getting a journalism degree, but ending up with a BA in journalism and a double minor in Marketing Management and Public Relations. In 1989 I contracted with Plastics News to write articles for that new publication. In 1996, I left to contract with Injection Molding Magazine to write articles and where I published five books on the business of injection molding, marketing and sales planning, and a book for OEM purchasing people on purchasing injection molds. Today, I still write about the industry for PlasticsToday.com, an online plastics trade publication.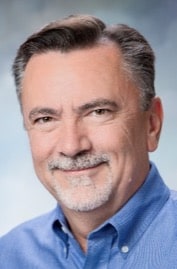 Curt Goretcki
Began plastics career in late 1979 while attending Arizona State University working nights as a machine operator at Pixley Richards West in Tempe, AZ. Quickly advanced to warehouse manager and then ultimately materials manager. In 1988 made the move to resin sales at Plastics General, a regional distributor / post-industrial recycler. During those years became involved in the local SPE chapter, holding positions of newsletter editor, programs chairman, VP, and President. In 1997 took a position as operations manager for Chandler AZ branch of M.A. Hanna Resin Distribution. Became involved in the SPI during that tenure. The sale of that facility necessitated a move to Performance Polymers, and then took an opportunity to get back into the injection molding side of the business as a senior account manager at Applied Technical Products. In 2004 had the opportunity to go back to Plastics General to be the sales manager.
Since 2010, has been a sales engineer for the RTP Company, serving the territory of Arizona, the Inland Empire of Southern California, New Mexico, and Southern Nevada.
Skip Humphrey
Started in the mid 50's at my Dad's injection molding company relieving operators and other "fun" stuff.  While going to school in 1960, I started working for Plastic Materials and Polymers, a custom compounding plant on Long Island. Changed companies and started as General Manager for Inland Plastic Materials— another custom compounding plant on Long Island.  I left them in the late 70's and started selling machinery in the northeast for Toshiba. Switched to Engel in the early 80's.  In 1988 I came to California to work for Eurotec. I have been selling both new and pre-owned machinery and equipment since the early 90's with my company International Plastics Equipment. I currently I represent Borche North America for the state of California.  I have been a member of the SPE since 1962 and have recently been volunteered to be the President of the Southern California Section.
Ed Laird
Ed Laird's polymer career began while he was s6ll in high school when he was hired for a summer job working in the coatings lab for Chrysler in Michigan. From there, he went on to earn a degree in polymer science from RM Technical Institute in Michigan.
Ed recognized the opportunities that the plastics industry presented while he was a chemist working for the Andrew Brown Company during the 1960s. When Mr. Andrew Brown was asked to develop a coating for plastic specifically for the aerospace industry he gave the challenge to Ed Laird. Ed, working as the chief coatings chemist welcomed the opportunity, one that would open the door to his future. Mr. Brown told Ed, 'Our company is not interested in developing coatings for plastics, but if you are, we will support your efforts.' The goal was to achieve adhesion to plastics like Polycarbonate, ABS, Styrene, Polypropylene, Cellulose Acetate Butyrate and others. And, that was the beginning of a company that moved three times in forty years as it grew into a multi-million coatings company creating compatible coatings to protect plastic parts for companies like Boeing, Hewlett Packard, Apple, Mattel (Barbie's Lips), Plastics Dress-Up (Trophies), Sony TV bezels, and Oakley lenses.
Early on Ed realized the importance of working with plastics suppliers like General Electric, Kodak, Borg Warner, BASF, Dow, and others, recognizing that there was a need for coatings that would adhere to plastics without causing part failure. It was that close contact with those suppliers that set the stage for a growing company, with ever expanding markets, and untapped potential. He developed coatings for trophies, airplane windows and canopies, computer housings, keyboards, toys, and vacuum metalized plastics.
Laird Coatings helped to drive industry applications and growth through his pioneering development of coatings that would enhance appearance and performance of plastic substrates.. Ed worked to change minds, attitudes, and rules, working closely with agencies like the Air Pollution Control District in Southern California. That agency set air quality standards for the en6re region. He chaired the Society of Plastics Industry (SPI) Political Ac6on Committee from 1996 to 2000.
Ed laird is not just a visionary plastics pioneer. He is a community activist. He is an active Executive with the Boy Scouts of America, and has been the chairman of several other community organizations including the American Cancer Society of Orange County, Orange County Cancer and Education Foundation, Bolsa Chica Conservancy, Kiwanis, and The Lincoln Training Center for the Developmentally Disabled to name just a few. He has been honored by more than 20 different community organizations for his efforts to better the lives of others.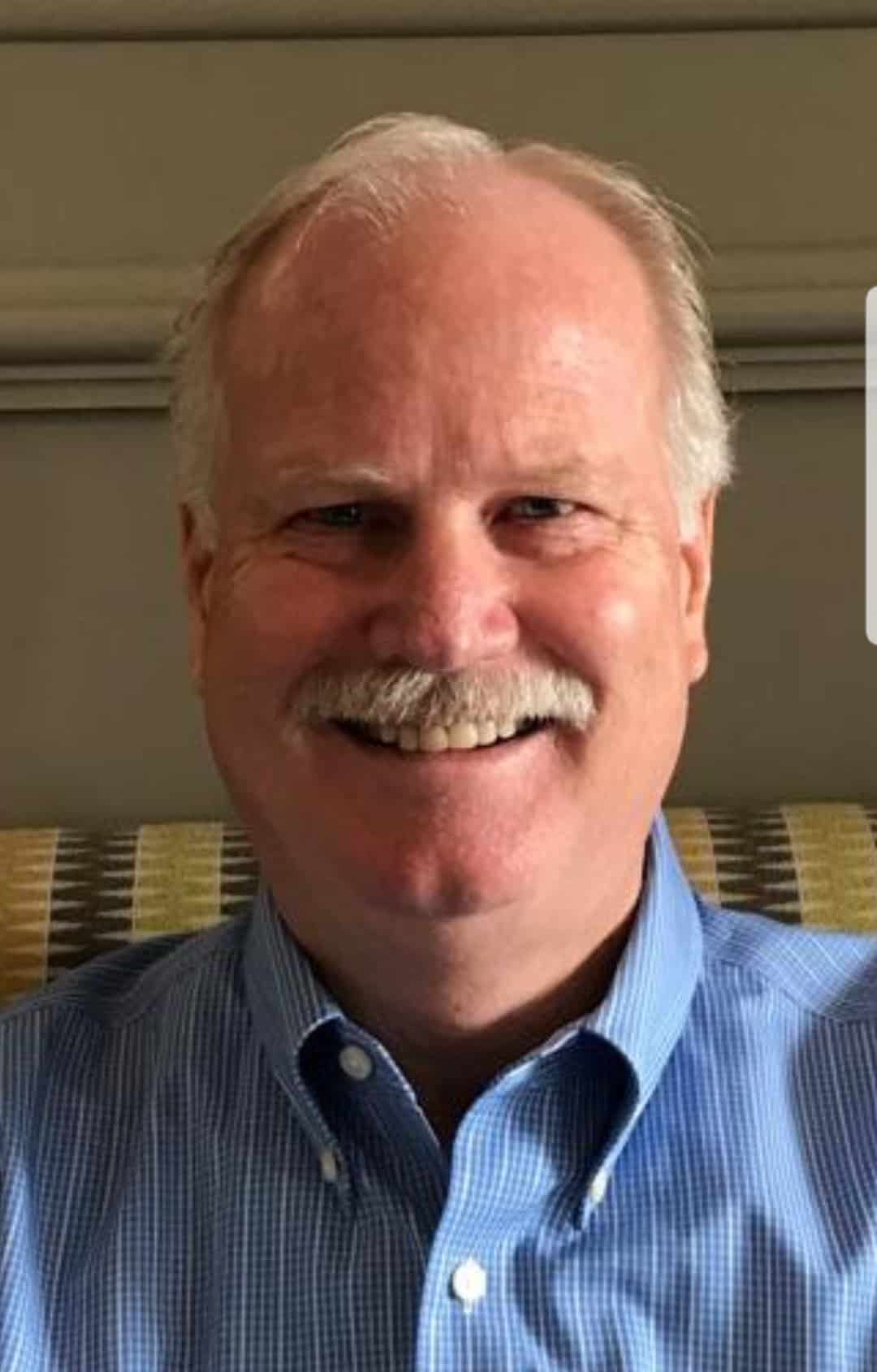 Jeff Lawrence
Began plastics career from CSU-Chico with BS degree-Plastics/Business minor. From 1976 to 1985 held technical, sales, and marketing positions for Cutter Laboratories, Cimco, Modern Plastics, and General Electric. Established Southwest Marketing in 1985 supporting the plastics industry by providing technical, sales, and marketing for mechanical, electrical, contract manufacturers, and representing key injection molding companies including: Trend Plastics, Andercraft Plastics, and Formula Plastics. SPE member from 1978 to 1995. Serving on the board of directors of Western Plastics Pioneers since 2017-currently as Membership Chairman.
Richard Luciano
Richard graduated from New Jersey Institute of Technology with a Bachelor of Science Degree in Chemical Engineering in 1961. He moved to Los Angeles in 1966 and completed a Master of Business Administration degree at California State University in 1972.
Career includes: Process Engineer with Marbon Chemical division Borg Warner and various management positions including Plant Manager of Borg Warner Pipe Products; Plant Manager Lasco Industries.
In 1973, Richard started Lambda Marketing Inc. and sold to Ashland Chemical, became their Regional Manager in 1983 and became the Director General Polymers (Div. of Ashland) until retirement in 1995
He joined SPE in 1974 and was committee chairperson for several functions, culminating as President of the Southern California chapter in 1978. Richard was active in SPI starting in 1973, holding many positions at the chapter, section and national levels including Chairman of the Western Section in 1991-1993. Recipient of SPI's Distinguished Service Award 1990
Richard is a member of the Plastic Pioneers Association, and Western Plastics Pioneers Association. Past President of WPP 1996-1998. He is a current WPP Board member responsible for Education and Scholarships. Richard was inducted into the Western Plastics Pioneers Hall of Fame in 2007.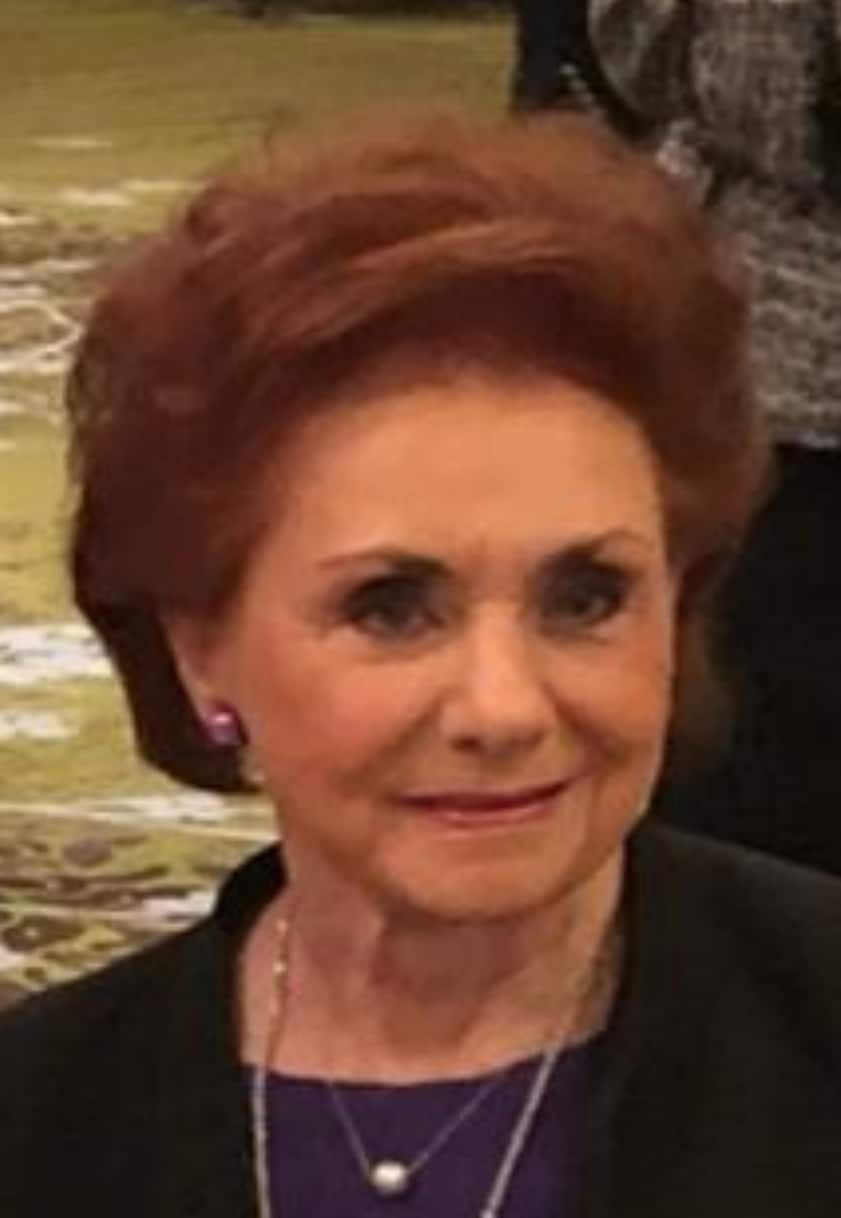 Rosetta 'Rusty' Miller
In 1972 moved from S.F. Bay area to So. Cal working as a temp. at M&T Chemicals in Paramount.  In 1974 initial position as Sales Secretary for KRK Injection Molders/Mold Makers. In my desire to learn more about plastics, enrolled in the Plastics Manufacturing program at Cerritos College and was promoted to outside sales for KRK. Joined SPE in 1975 and became an SPE Board member, moving up through the board positions and served as President of the SPE Southern California Section 1981-82– and still a member.   A career shift occurred as I moved from selling injection molding to selling and marketing engineering resins representing LNP, Thermofil and RTP covering the Western Region.  These company affiliations enabled me to become a member of the SPI Southern California Section where I served on a variety of conference committees, the board, and eventually as President of SPI from 1991-1993. Retired from RTP came in 1999.  I have been a member of WPP since 1996, Treasurer for 17 years, currently a relaxed annual luncheon director.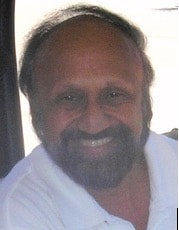 Vishu H. Shah
President of Consultek Consulting Group, a fully integrated Management and Technical Consulting firm for the Plastics and Medical industry with over a hundred years of combined hands-on experience and robust Plastics Engineering educational background. 40 plus years of extensive practical experience in plastics Industry includes positions as president and co-founder of Performance Engineered Products – a custom injection molder, Senior Plastics Engineer for Rain Bird Corporation, and NIBCO Inc. Areas of expertise include product design, processing, automation, materials, rapid prototyping, tooling, failure analysis, and testing. Author of Handbook of Plastics Testing and Failure Analysis and has taught various plastics related subjects throughout his career. Over 1000 professionals have benefited from the Plastics Engineering Certificate Program established in 2003 at CAL POLY POMONA covering, Plastics Theory and Practice, Scientific Molding, Product Design, and Tooling. An active involved professional, SPE member emeritus, past president of So. Cal. SPE section, SPE Honored Service Member, Hall of Fame inductee of Western Plastics Pioneers, and a board member of SPI Western Moldmakers Division. Vishu is a graduate of UMass Lowell, B.S. and an M.S. degree in Plastics Engineering.
Has worked extensively with the legal community as an expert witness and provided technical support with litigation.
Jack Williams
My plastics career began in 1953 as an apprentice tool / diemaker under the State of Ohio apprenticeship program. We built plastic molds, progressive die forge dies, and vane dies for jet engines. In 1960 I moved to the Clevite Corporation where I built molds for both rubber and plastic products. While employed at Clevite, I worked on greaseless suspension systems for the automotive industry. This system improved the cars lube systems from 1,000 miles to over 30,000 miles. In 1966 I left the Clevite Corporation and moved to the Van Dresser Corporation whose principal offices were located in Warren, Michigan. In 1967, I was moved to Bakersfield to become a Plant Manager for their West Coast facility. At this location, we built seats and urethane foam for car seats. In 1972, I relocated to Southern California and formed Norco Plastics in 1974. Currently, we operate 24 injection molding machines that range in size from 30 Ton to 1800 Ton. We also perform secondary operations which include assembly, spin welding, hot stamping, and silk screening. The gentleman that hired me in 1953 is still alive and I still talk with him weekly.
George Yule
My father was a plastics Buyer at Beckman Inst. in Fullerton in the 60's and got me summer jobs starting my sophomore year in high school with CIMCO and Orange Coast Plastics. When I graduated in 1970 he got me a job with L.W. Reinhold Plastics in Watts where I learned hobbing, mold design and manufacturing, thermoset and thermoplastic molding, and secondary operations. Joined SPE in 1978 and was very active in SoCal. Section. SPE helped me find my position at Tech Group and started my plastics networking database, that has resulted in the approach used in my current consulting business, Plastics Network Resources LLC. Other industry gigs included RTP Company, Knightsbridge Plastics, and GE Plastics / Sabic IP. Joined WPP in 2008 , became Board member and Membership Chair. in 2015, and am currently President (2019-21) and Chair of Vision and Mission subcommittee. Member of Plastics Pioneers Assoc. since 2018.